Partner Manager till expansivt Brand Management SaaS-bolag.
deBroome är en av Sveriges mest använda molntjänster för Brand Management. Vi hjälper kunder som SEB, Ericsson, Cloetta, Clas Ohlson och Axfood att öka och förbättra användningen av sina varumärken. Idag har vi över 100 000 användare och vi fortsätter att växa i snabb takt, både lokalt och internationellt.
Vi är ett ungt företag med stor passion för vårt arbete och som tycker att det är viktigt att ha kul ihop. Vi arbetar i en internationell och kreativ miljö tillsammans med andra, i fina lokaler och på bekvämt läge vid St Eriksplan i Stockholm. 
Rollen:

Som Partner Manager Norden kommer du att ha ansvaret för att utöka och underhålla våra samarbetspartners i Norden. Detta kräver att du har en gedigen erfarenhet inom affärsutveckling och försäljning, en djup förståelse av marknadsföring och ett kreativt tankesätt. Du är naturlig i sociala miljöer, självsäker, professionell och har förmågan att driva projekt från början till slut. Du kommer att bli den första kontakten när du bygger relationer med potentiella partners och driver relationen med våra befintliga partners.

Som Partner Manager deBroome kommer du att: 
prospektera, genomföra och skapa nya affärsmöjligheter
skapa en kvalificerad pipeline av partners
skapa nyförsäljning och affärer mot slutkund eller genom partners 
hantera och bygga långsiktiga affärsrelationer för att skapa vinn-vinn-vinn-situationer
 ha övergripande ansvar för att driva tillväxt genom partnerskap 
 leda strategiskt tänkande för att påskynda vår tillväxt genom partnerskap
 arbeta nära med tvärfunktionella team inom marknadsföring och produktutveckling för att identifiera och vidta åtgärder för att skapa tillväxtmöjligheter

Vi söker dig som:
5+ års erfarenhet av försäljning helst inom SaaS
har passion för försäljning, marknadsföring och affärsutveckling, med dokumenterat kontaktnät inom kommunikationsbranschen
har beprövad erfarenhet av att nå högt uppsatta försäljningsmål 
har erfarenhet av att bygga partnerskap med byråer och andra konsultbolag
har förmåga att bygga starka och långsiktiga kundrelationer  
är en välartikulerad och passionerad kommunikatör med utmärkta skriftliga och verbala kommunikationsförmågor i både engelska och svenska
är en nyfiken, ambitiös och äkta lagspelare
kan hålla en hög aktivitet och motivera dig själv
trivs i en smidig och liten organisation
har en relevant utbildning
Plus:

extra språk  
internationell erfarenhet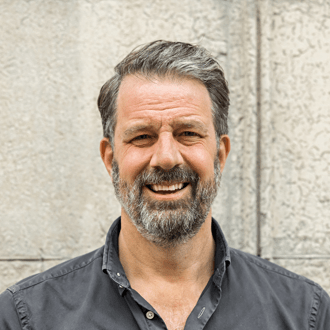 About deBroome
deBroome is a cloud service for brand management. We help some of the most well-known brands to increase and improve the use of their brand identity. Our mission is to help our clients create Brand Ambassadors.
Already working at deBroome?
Let's recruit together and find your next colleague.