Fullstack developer, ​till SaaS bolag
deBroome är en av Sveriges mest använda molntjänster för Brand Management. Vi hjälper kunder som SEB, Ericsson, Marshall, Clas Ohlson, Cloetta och Axfood att öka och förbättra användningen av sina varumärken. Idag har vi över 98 000 användare och vi fortsätter att växa i snabb takt både lokalt och internationellt.
Vi är ett ungt företag med stor passion för vårt arbete och som tycker att det är viktigt att ha kul ihop. Vi arbetar i en internationell och kreativ miljö tillsammans med andra, i fina lokaler och på bekvämt läge vid St Eriksplan i Stockholm.   
Rollen:
Du kommer jobba i  en bred roll där du får göra många olika saker. Framförallt jobba med backendutveckling samt infrastruktur / Ops. Frontendutveckling kommer att förekomma. I rollen igår att ta ägarskap över en del av kodbasen, infrastruktur och att vara mentor till mer juniora utvecklare.
Som utvecklare hos oss kommer du få stor frihet och stor möjlighet att påverka. Vi gillar initiativtagare och du förväntas komma med mycket egen input och innovativa lösningar på problem.

Hos deBroome jobbar du i ett diversifierat och internationellt team med högt i tak.

Vi vill att du har:
Gedigen erfarenhet av objektorienterad programmering
Gedigen erfarenhet inom relationsdatabaser (MariaDB, Postgres) och att designa datamodeller
Erfarenhet från att jobba med Amazon Web Services eller motsvarande molnplattform
Ha erfarenhet av att utvecklat webb-API:er enligt REST-standarden
Vara effektiv och bekväm i Linux-miljöer
Grundläggande kunskap av sårbarheter (Exempelvis OWASP Top 10)
Kunskap inom Terraform
Erfarenhet av System Design och Architecture
Förståelse för nätverk
Vi söker dig som:
Du är noggrann och bryr dig om den nästa som ska komma och arbeta med det du utvecklat
Du jobbar utifrån industry best practices
Du jobbar mot anti-patterns
Du använder dig av olika design patterns
Du skriver kod enligt SOLID och gärna även Clean Code, Clean Architecture
Du håller dig hela tiden uppdaterad inom tech-världen, utvecklings-världen
Plus:
Erfarenhet av att designa och implementera nätverk (Cloud VPC, TCP/IP, Brandväggar)
Lastbalanserare (Envoy, Nginx eller Amazon ELB)
NoSQL (MongoDB, Cassandra eller liknande)
GraphQL API:Er
Erfarenhet från frontendutveckling (exempelvis React)
Elasticsearch
Ansible
Kunskap i andra programmeringsspråk (exempelvis Go, Python, Rust)
Kunskap av att bygga upp egna ramverk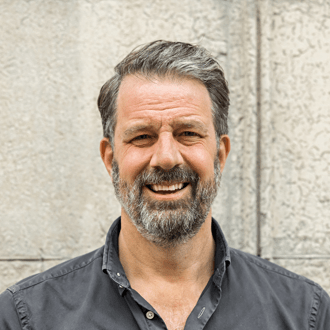 About deBroome
deBroome is a cloud service for brand management. We help some of the most well-known brands to increase and improve the use of their brand identity. Our mission is to help our clients create Brand Ambassadors.
Already working at deBroome?
Let's recruit together and find your next colleague.